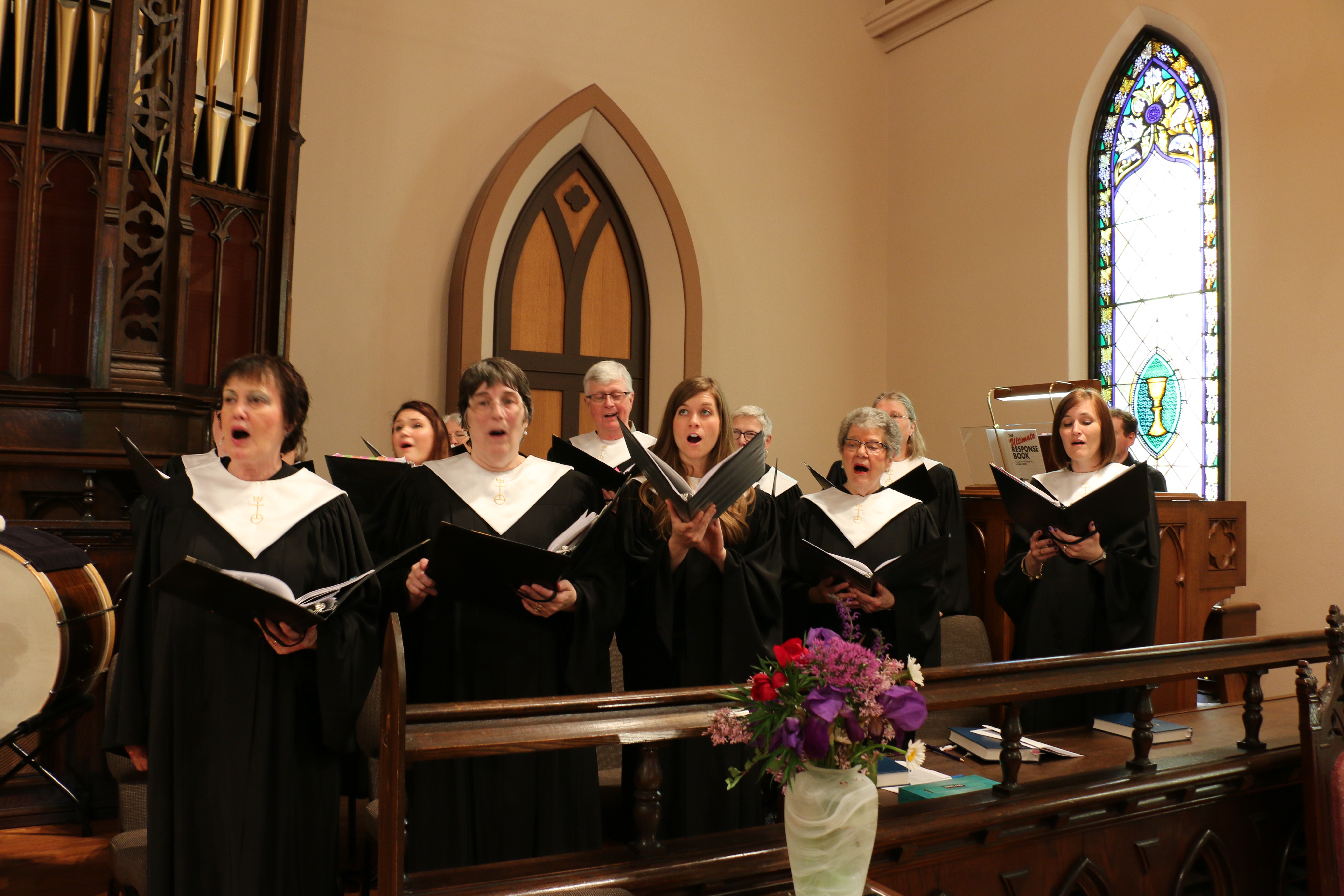 Our volunteer choir sings during our 10:15 a.m. Sunday worship services from early September through mid-June. One-hour rehearsals are held in the sanctuary each Sunday morning at 9 a.m. sharp. Anyone can be a part of the choir! Whether you're a long-time member or the new kid on the block, WE WELCOME YOU! The UCC choir is a wonderful group of people who work hard at making great music; you'll be sure to enjoy this experience. Questions? Please get in touch with our choir director, Chris Nakielski, at 337-4301.
On two Sundays during the year--around Christmas and in the spring--the choir offers a major music work during worship. They are often accompanied by soloists and a chamber orchestra. Rehearsals for these performances are held after worship.
Our congregation has long recognized and highly prized the place of music in worship. When we come together in worship we are a community, with both the choir and the organ contributing greatly in uniting and supporting the singing of all. The choir's purpose is to lead congregational singing and to offer anthems and responses that engage the congregation in praise, prayer, and proclamation.